Raising the IDSA membership's awareness of the other 90 percent of humans on this planet. What are their real needs? How can design help? This section provides a vehicle through which talented designers are able to learn how to understand the majority, their cultures and the people that live in them, but more importantly, use their creative skills to take action where appropriate.
In January 2007, the Design for the Majority Interest Section hosted a webinar with Ken Botnick and Deb Johnson. Ken...
In Spring 2009 the Design for the Majority Interest Section hosted a webinar with Jason Morris of Western Washington...
What: Webinar with Khanjan Mehta is the Director of the Humanitarian Engineering and Social Entrepreneurship (HESE)...
What: In the second of the 2011 Design for the Majority Section Webinar Series, Kara Pecknold will share her...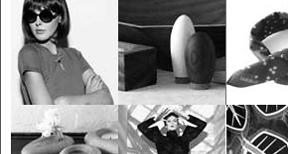 Dan Formosa of Smart Design argues that the other 90% exist right here at home in the USA in his presentation to the...
In 2007, massive floods displaced some 60,000 farmers and fishermen in the Budalangi district of western Kenya....
There is a great program that started at Northwestern University to apply the creative research-and-development skills...
Women contribute half of the world's population by virtue of an accident of birth, perform two-thirds of the world's...
In other words, the Model T Ford of the twenty first century. Henry Ford set out to make a vehicle for the masses (in...
Designers today, from all parts of the world, are seeking more meaningful ways to use their design skills. One of the...