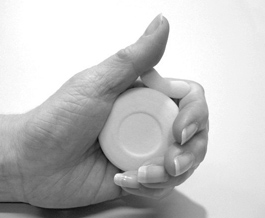 Connecting and Understanding within a Multicultural Context
Sooshin Choi & Yanling Wang, University of Cincinnati
1. Introduction
With the increasing demand for both diversity and globalization, designers should be aware of different user behaviors, needs, desires, and context. However, most design education nowadays does not reflect the emerging needs for multicultural and multidisciplinary collaboration. Students have little exposure to different cultural contexts and not enough experience of working in a multidisciplinary environment. As a result, projects produced in the traditional design education settings are often lack of understandings and connections, and therefore, less applicable to the real world practice.
When the University of Cincinnati (UC) was accepted to participate in the project sponsored by Proctor and Gamble (P&G) in 2006, Processors Choi and Wang invited the design program at the Hong Kong Polytechnic University (HKPU) to run the project simultaneously for the comparison of similarities and differences between the two cultures. The process and the outcomes from the two design programs were presented at the 2006 IDSA National Conference and Education Symposium. In order to better understand the cultural diversity and further explore strategies for multi institutional and multidisciplinary collaboration, the authors conducted a design workshop at the Guangzhou Academy of Fine Art (GAFA) in Guangzhou, China, December 2006. Each of the three design teams consisted of faculty and students from assorted disciplines to offer the opportunities for students to work in a multidisciplinary environment.
This paper documented the similarities and differences that the three teams in two continents had in pursuing the same design project: Designing for Aging Travelers. Based on observations and analysis from the experiments with the three institutes, the authors proposed a model for a multicultural, institutional, disciplinary approach in design studio.