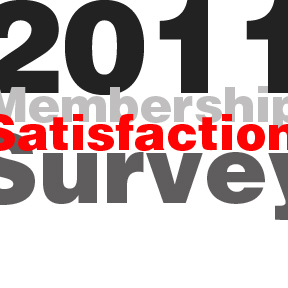 Late in 2009, we began an annual membership satisfaction survey to track our progress in improving your society and addressing areas members deemed important.
This year's survey remained unchanged except for the last question that asked members how we should promote design to business.
The results of this year's survey are in line with the last year's survey. We are making progress towards a better society for all; however, the pace of change is a lot slower than I would like to see. Even though last year was tough for us, as it was for many organizations, we still ended the year on a positive note. For more, look at our infographic 2011 IDSA's year in numbers.
Overall satisfaction was up from a low of 24.6 percent in 2009 to 31.8 percent in 2010 and dropped a little to 29.3 percent in 2011. This is hardly where we want it to be and it has remained disappointingly low given the work and progress put into improving member benefits and experience. However, I am committed, as are the staff and volunteer leadership, to improve IDSA for you and the profession and we are changing plans and acting to meet the member needs as we read them in the feedback.
Members want IDSA to help them advance their careers, promote the positive effects of design and connect them to business. Read more about what members said in the attached executive summary.
Thank you for your inputs, for your patience, for remaining a loyal member and for your commitment to making industrial design the great profession that it is.
The staff, the board and I want to wish you a happy and prosperous New Year!
Regards
Clive Roux, IDSA
CEO, IDSA