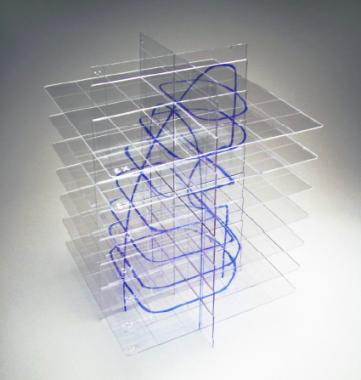 Developing a Training Tool for Translating Form from 3-D Computer Model to
2-D Drawing in Industrial Design Education
Sang-Gyeun Ahn, IDSA | University of Washington
Abstract
This research will directly address and attempt to minimize the gap in understanding between
perspective drawing on 2-D paper and 3-D modeling in a virtual environment. Students often
have difficulty understanding a perspective drawing translated from orthographic projections. It
is also difficult for them to recognize complicated shapes and forms like organic forms, multi
circles and arcs in perspective. This paper is intended to propose new tools or pedagogy
methods that students and instructors can put to practical use in a studio environment when
they learn perspective drawing and 3-D computer modeling.