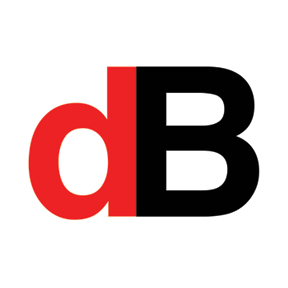 designBytes
04.30.2012
Welcome to designBytes, the electronic newsletter of the Industrial Designers Society of America (IDSA). Here's the latest design and design-related news we've collected from around the Web.
· The Innovation Dead Zone?: Ask almost anyone and they'll tell you that we live in an age of unprecedented, staggering technological change. But do we really? Is it possible that we actually live in a time of great stagnation? Has the pace of innovation slowed to become deliberately iterative? What's really true here? Following a recent talk by Neal Stephenson, a fascinating dialogue has sprouted on Wired: http://www.wired.com/opinion/2012/04/opinion-fox-net-innovation/.
· Cultivation for Innovation: Could there be a greater challenge than innovating during a creativity recession? While we enjoy a good challenge, we shudder to imagine a more taxing task. Perhaps because a great many of us are still struggling through it. Wherever you may be in the process, Uday Dandavate, IDSA offers this model for cultivating innovation on a macro, micro or any other scale: http://www.scribd.com/doc/91747945/Cultivation-for-Innovation.
· Apple vs. Sony: These two corporate giants faced off last week on history's grand stage thanks to a post on the Forrester Blogs by George Colony. He argued that we can expect Apple in the post-Steve Jobs era to decline much like Sony has. A number of thinkers disagreed—including Sohrab Vossoughi, IDSA. He outlined the differences between Sony and Apple and zoomed in on the importance of designing within the right context. You can read Sohrab's post via the Harvard Business Review: http://blogs.hbr.org/cs/2012/04/strategy_context_and_the_decli.html.
· Four Insights from the Redesign of Google+: After a mere six months on the market, Google released their first major redesign of Google+. The design team completed the overhaul in just two months. It's a remarkable story of speed and scale that could one day be viewed as a classic design case study. Co.Design talked with the lead designer and submits these four takeaways for your consideration: http://www.fastcodesign.com/1669571/4-key-insights-from-the-57-day-blitzkrieg-redesign-of-google.
· Where No One Is the Boss: Valve Software riled the Internet when it released its employee handbook to the public last week. The company provides massage rooms and free food to its 300 employees. Also, it has no managers or bosses. Like, at all. How does that work? This Bloomberg Businessweek interview with Valve co-founder Gabe Newell reveals the good, bad and the boss-less: http://www.businessweek.com/articles/2012-04-27/why-there-are-no-bosses-at-valve.
· Semper Design: Before Peter Clarke, IDSA founded Product Ventures, he found himself enlisting with the Marines so he could study music. His journey through the design profession—like many—has taken some very interesting turns. He was recently honored as the first recipient of the SASD Lifetime Achievement award from Bridgeport University, his alma mater. The New York Times recently featured this profile of him: http://www.nytimes.com/2012/01/29/jobs/peter-clarke-of-product-ventures-from-drums-to-designs.html?_r=2.
· I'm A Lot Like You Were: Congratulations on landing your first design job! Now don't screw it up. But how do you not do that? More to the point: what can you expect from that first job? And how should you prepare yourself? One young designer from the UK has shared some priceless, sage advice for all newcomers to the profession. http://productdesignhub.com/2012/04/the-first-design-job-a-graduates-perspective/.
· Five Steps to Designing a Better Health Care System: If you want to know what's ailing the US health care system, just ask the person next to you. Chances are, she'll have a personal horror story to share about outlandish costs, inaccessibility of care, the regulations strangle on innovation, the battery of tests that physicians order out of fear of lawsuits, and on and on. Where do you begin if you're trying to solve for that? Start with these five takeaways from this year's Healthcare Experience Design Conference: http://www.fastcodesign.com/1669522/5-steps-to-designing-a-better-health-care-system.
· Where Aesthetics and Health Care Meet: In consumer design, where potential customers are faced with a wide variety of options and often make final purchase decisions based heavily on a split-second emotional reaction, aesthetics are a critical success factor. Where medical devices are concerned, that is less true. But it is changing. And this story of a project from Karten Design illustrates how the needle is moving: http://www.mddionline.com/blog/devicetalk/form-and-function-karten-design-and-vessix-vascular-emphasize-aesthetics.
· Game-Changing Ingredients: What all is involved in the casting system for the Rolls-Royce turbine blades? How are companies around the world using carbon fiber, recycled plastic waste and new battery technology? As high-end manufacturing becomes more of a competitive advantage, stories of materials become, well, richer. The Economist takes a pretty deep dive into an array of emerging material stories: http://www.economist.com/node/21552895.
· Glass: The Next Frontier: It's hard to think of glass as an area of rapid technology evolution. But it's one of the central technologies that will bring us incredible innovations over the next couple of years. Whether Google Glasses, Apple's curved glass, Microsoft's smart glass or Gorilla glass made to be more gorilla-ier, exciting opportunities abound for glassmakers. http://www.pcworld.com/article/254662/consumer_electronics_glass_innovation_to_transform_industry.html.
· How We Sit Now: How's this for a design brief? "Create an ergonomically sound structure that will be used in the most un-ergonomically sound ways any user can imagine." That's essentially the task taken on by designers of public furniture like Brian Kane, IDSA. He talked with The Wall Street Journal about the evolving needs of people who do everything but sit in chairs: http://online.wsj.com/article/SB10001424052702304723304577365983627905616.html.
· How Frank Gehry Feels Architecture: Insecurity, intuition, marginalization and the need for humanity in architecture are not new subjects. But sometimes you need to hear what you already know. Writing for Metropolis, a master's of architecture candidate from Yale recapped a recent conversation in which Gehry ruminated on each of those subjects: http://www.metropolismag.com/pov/20120426/feeling-architecture.
· The Middle Act of Steve Jobs: In the great opera of Steve Jobs' life, the middle act where he was not in charge of the company he had founded may be the most underrated by casual observers. Those 11 years were just as pivotal—if not more so—as the two distinct sets of years when he ran Apple. Journalist Brent Schlender captured much of Jobs' story in real time and recently reflected on Jobs' middle act for a Fast Company cover story: http://www.fastcompany.com/magazine/165/steve-jobs-legacy-tapes.
· Upcoming Events:

For more info, visit the Events Page at http://www.idsa.org/events. To include your upcoming event, please email it to designBytes@idsa.org.
© 2012 Industrial Designers Society of America