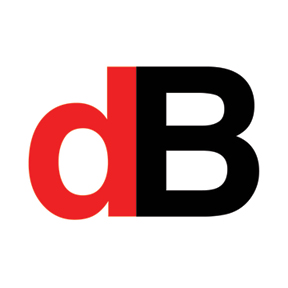 designBytes
02.11.2013
Welcome to designBytes, the electronic newsletter of the Industrial Designers Society of America (IDSA). Here's the latest design and design-related news we've collected from around the Web.
· What Apple Is (& Isn't) Doing: What Apple isn't doing is cutting the check for its shareholders, says a lawsuit filed in Federal Court. The complaint alleges that Apple is sitting on an excess of cash reserves that ought to be paid out to shareholders instead. That story is still developing. As is a story about what Apple appears to be doing: a smart watch. The New York Times reports: http://bits.blogs.nytimes.com/2013/02/10/disruptions-apple-is-said-to-be-developing-a-curved-glass-smart-watch/.
· The Fifth Horseman: Samsung is expanding its Silicon Valley footprint "with the launch of its new Samsung Strategy and Innovation Center (SSIC), as well as a $100 million commitment to a new Samsung Catalyst Fund...That's all alongside the $1 billion that Samsung is investing through its Venture Americas Fund and its existing R&D centers around the world." http://techcrunch.com/2013/02/04/samsung-strategy-and-innovation-center/.
· Redesigning Google: Toward the end of January, The Verge ran a story on the paths design has taken at Google since 2011. When they asked to speak with the person responsible for setting the new direction, they found that "each product team is finding its way to a consistent and forward-looking design language thanks to a surprising process." Here's the story of that design process: http://www.theverge.com/2013/1/24/3904134/google-redesign-how-larry-page-engineered-beautiful-revolution.
· Call It an Acqui-Hire: That's probably the best way to describe Jawbone's recent purchases of Visere and Massive Health, which focus on digital design and data analysis, respectively. The moves, according to analysts, have to do with the acquired firms' talent and signal further iterations for the Jawbone Up product line: http://allthingsd.com/20130204/jawbone-acqhires-data-and-digital-design-firms-massive-health-visere/.
· Enduring Misconceptions of User Experience Design: Would you believe that after a decade or so of maturation, the discipline of UX design is still not clearly understood? Neither can long-time practitioner Whitney Hess. She thought she set the record straight in 2009. Since it remains slightly warped, she weighs in with another point of clarification. http://whitneyhess.com/blog/2013/02/08/the-enduring-misconceptions-of-user-experience-design/.
· A Carmaker's Holy Grail: If we're talking about EVs, then we might presume battery technology, which is improving slowly and very surely, is the holy grail. But if we're thinking more broadly, which VW is certainly trying to do, then what we'd really be referring to is a design that can be built, in subtle variations, and sold in different markets. CNBC has the story: http://www.cnbc.com/id/100449231.
· The Not-Quite Third Rail: High-speed rail has been an awkward subject of political debate in the United States for a number of reasons. We won't get into them or advocate any particular position. But we would like to point you to a rather provocative concept map suggesting how a fully consolidated system may look: http://www.guardian.co.uk/commentisfree/2013/feb/06/us-high-speed-rail-network-possible.
· 3D Printed Human Embryonic Stem Cells Created for the First Time: Speaking of third rails...this one is a doozy. "In a new study, researchers from the University of Edinburgh have created a cell printer that spits out living embryonic stem cells." The new printing method could be used to make 3D human tissues for testing new drugs, growing organs or printing cells directly inside the body. http://www.scientificamerican.com/article.cfm?id=3d-printed-human-embryonic.
· Designing with Bacteria: IDEO, like a lot of design firms, likes to contemplate "What if..." scenarios. Recently, a life sciences strategist and an industrial/interaction designer started discussing what would happen if they tried to make a living circuit—something they could grow rather than buy. Here's an account of what they created: http://labs.ideo.com/2013/02/08/designing-with-bacteria/.
· 3 Keys to a Winning Health-Care Startup: A good post from Continuum suggests the three things all would-be health-care entrepreneurs should know to get up to speed quickly, navigate the system and realize their true value when building a new company: http://continuuminnovation.com/if-it-were-easy-everyone-would-do-it-3-keys-to-a-winning-healthcare-startup/.
· Designing a Brand, Then the Product: If you already have a company name, a logo, a Twitter account, a Tumblr account, a website theme, an app icon and some t-shirts, then you must have a product, right? Sure you do. The brand is the product. Isn't it? That is the premise behind a new design initiative called Hessian. Wired has the story: http://www.wired.com/design/2013/02/hessian/.
· How to Design Products for People Making Less Than $2 Per Day: Sure, it's a good idea to create a sustainable marketplace in the developing world rather than dropping aid wherever it seems to be needed. But how do you design products that will be both cheap enough to make and good enough to use to provide some of the foundation of that marketplace? Answers via this profile of Proximity Designs' work in Myanmar: http://www.fastcoexist.com/1681362/how-to-design-products-for-people-making-2-a-day#1.
· Still #IncludeDesign: The UK government has elected to continue teaching Art & Design and Design & Technology as core components of the National Curriculum. But what they plan to teach is, according to critics like Sir James Dyson, not quite fit for contemporary and future contexts. So, the campaign to preserve and advance the National Curriculum continues: http://www.designweek.co.uk/news/concerns-over-the-way-design-is-taught-in-schools/3035999.article.
· The Untold Story of How the Aeron Chair Was Born: This origin story of a Herman Miller icon first appeared late last year on Slate. If you missed it then, Cliff Kuang has recently given it a second life on Co.Design. The twist: the Aeron emerged almost accidentally from deep research into building furniture for the elderly. http://www.fastcodesign.com/1671789/the-untold-history-of-how-the-aeron-chair-came-to-be#1.
· Upcoming Events:

For more info, visit the Events Page at http://www.idsa.org/events. To include your upcoming event, please email it to designBytes@idsa.org.

IDSA will not publish designBytes next week in observance of President's Day. We'll be back on Feb. 25.
© 2013 Industrial Designers Society of America