A diverse group of design super heroes united yet again to partake in another epic design event. Guest took part in an epic design challenge, witnessed a great sketching demonstration, ate some delicious treats and there was even a guest appearance by the Kansas City major, Sly James!
The event took place March 2nd at the AIA headquarters in downtown KC as part of the annual KC Design week. The night kicked off with attendees writing down their design superpowers on the networking wall and then had their identities re-arranged on the mix-and-matcher powered by T2.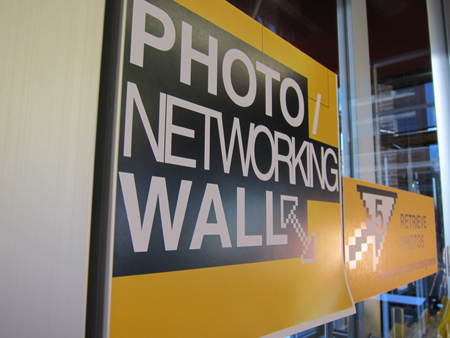 After guest had their fill of awesome mac and cheese, they settled in for a sketching demo.
Alex Marshall, an industrial designer at Garmin International, shared few digital sketching techniques and explained the power of sketching.
Next the design competition took flight thanks to our event co-hosts SEGD. Mayor Sly James gave a brief introduction to the area of KC known as the west bottoms.
The goal of the challenge was to redesign the area to help bring it back to life. After a furious hour of intense designing our team laid down their pens and presented their findings.
We are looking forward to participating again next year at the KC Design Week!
Big thanks to our sponsors and friends at SEGD, T2, Houlihan's, Adobe, and the KC Design Week committee.