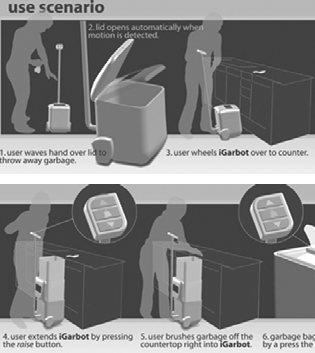 A Community-Wide Collaborative Project
Lois Frankel, Director and Associate Professor | Carleton University, School of Industrial Design, Ottawa, Ontario, Canada
Introduction
This paper gives a brief overview of an ongoing collaborative design research project. It describes the evolution of the project as an example that other industrial design educators may be able to benefit from.
In 2002, the TAFETA (Technology Assisted Friendly Environment for the Third Age) project was initiated by project champion, Dr. Frank Knoefel, at the Elisabeth Bruyere Health Centre. The centre is a part of the SCO (Sisters of Charity) Health Services group in Ottawa, Ontario, Canada. SCO focuses on providing care to the frail elderly, people with chronic and terminal illnesses, and people with disabilities.1 At that time, Knoefel, who is now chief of staff, was a practicing clinical doctor with an appreciation of how technology could be helpful for patient care. He was concerned that many of his frail elderly patients, who were ready to go home, could not be discharged safely as they would need more care at home. With a nursing shortage, it would be unlikely that they would get the care they need.2 He believed that technology might play a part in mediating this challenge.
Dr. Knoefel identified the three key issues facing the frail elderly: "increasing medical complexity, increasing challenges with mobility and activities of daily living, and increasing challenges with cognition"3. He felt that smart apartments could respond to these challenges and enable frail seniors to stay at home longer. Knoefel, along with Barbara Schulman, SCO's vice president of planning and partnerships, identified community partners who might be interested in developing and designing technology based strategies for such a research project.