| | |
| --- | --- |
| | Whether local or global, professional or amateur, online or physical — community and the dynamics it favors are increasingly at work in design and... |
December 10, 2014 2:00pm EST Register today! Summary Bringing great products to market rapidly is often slowed by loss of data between design, engineering and production. Disconnected design tools are used through different stages...
Evolving a Design Firm's Workflows (Solving Everyday Design Process Challenges) September 11, 2014 @2:00pm EST Webinar Recording Download The Webinar
Creating Industry Changing Toy Designs (How to be Original and Unpredictable) August 5, 2014 @ 2:00pm EST Webinar Recording Download the Webinar
Take Your Design to the Next Level with the Cloud April 8 @ 2:00PM EST Registration is now closed, but you can view the webinar here.
Explore Creative Design at its Most Innovative Free Webinar: March 19, 1:00pm EST Registration is now closed, but you can view the webinar here.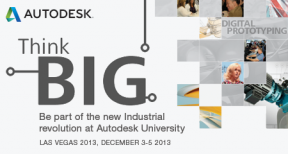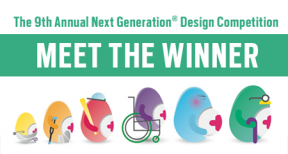 METROPOLIS NEXT GENERATION DESIGN COMPETION WINNER CELEBRATIONFor the 9th Annual Next Generation® Design Competition, Metropolis challenged emerging designers to empower, advance, and include groups often overlooked in the design process....
The third Product Design + Innovation conference, to be held at the Oval cricket ground, will explore how product design can drive economic growth. This unique two day conference, specifically for industrial designers, will host...
Calling all makers. Artists. Creators. Builders. Students. Professionals. Hobbyists.We're changing how a design competition is run by opening it up to everyone. If you've created something for a course, a client, or just for fun, show us...
Autodesk Webinar | Winning Approaches to Smart, Sustainable Product Design Webinar from Dec. 5, 2012 Join the winner of the Core77 "Design for (Your) Product Lifetime" Student Challenge, sponsored by Autodesk and iFixit, as they take you...