2005 IDSA National Conference re-ACTION reThinking Design for the Real World
2006 IDSA National Conference & Education SymposiumElements of Change'06
IDSA Northeast District ConferenceShiftApril 20-22, 2007Rhode Island School of DesignProvidence, RIShift takes on current notable shifts in our industry by gathering a speaker line-up from Patagonia, Black Diamond, Treehugger, Kid Robot,...
IDSA Northeast District Conference April 4-6, 2008The 2008 NED conference will be held in Philladelphia, PA and is taking aim to break down not only the world of Industrial Design, but to also expose relationships, both existing and...
The CNY IDSA Chapter is holding an informal design mixer in Syracuse on Wednesday February 20th at the Empire Brewing Company. Join us from 7 to 9pm.
The CNY IDSA Chapter is holding an informal design mixer in Rochester at JB Quimby's on Thursday March 20th at 7pm. Join us!
The IDSA CNY chapter is pleased to present Jim Orr and his Power Draw workshop at Syracuse University on Saturday March 29th. This will be a full day of inspirational, educational drawing instruction. I hope that you will be able to join...
CNY IDSA / AIGA Workshop at Raymond Corporation, Green, NYin conjunction with the First Friday Art Walk, Binghamton, NY on August 1st, 2008.IDSA & AIGA members met and and compared techniques that they use in PhotoShop, Illustrator,...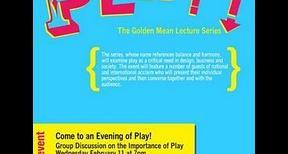 Come to an evening of Play! Group discussion on the Importance of Play followed by a VIP reception for IDSA Professionals and the keynote speakers. Wednesday February 11th, at 7pm at Syracuse University in at the Stolkin Auditorium in...
The 2009 IDSA Student Merit Award selection event at Rochester Institute of Technology will be held this Friday, March 13, at 7:00 PM, in the auditorium of the Chester Carlson Building on the R.I.T. campus. The public is invited....