Finally - it's here! Due to unfortunate timing our spring event had to be moved to this fall, but here we are! Join the Indiana Chapter of IDSA (Industrial Design Society of America) at Delta Faucet Company for a tour of their i3 Design...
Warm News for Another Cold MonthDespite the snow, ice, freezing temperatures, and did we mention SNOW - we had a great event in Indianapolis at the IMA in January. Be sure to check out the pictures below and if you couldn't make it, do...
November News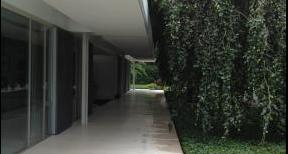 On Saturday, July 27, IDSA Indiana visted the Miller House & Gardens in Columbus, IN.
Let's get this summer started!When the weather heats up, you know that June is upon us. In between all those trips to the lake and refilling those margaritas we have a few ways to keep up with your creative side this summer! Read on to see...
Trophy Design Competition, National Scholarships, and local group People For Urban Progress...
Thanks to all 83 attendees for coming out to be a part of a fantastic event! A HUGE thank you goes out to the GE Appliances team, especially Rebecca Alvord and Lou Lenzi for their hard work planning and organizing amazing presentations and...
New Year, BIG events...After surviving the Mayan apocalypse, your grandmother's fruitcake, and more snow than Indiana saw the entire winter of 2012 we are excited to welcome January with a fantastic event with our friends at GE. Get...
Join us Saturday, January 26th, 2013 as IDSA Indiana travels to Louisville to visit GE Appliances!
We have gathered this collection of books on topics of interest to the industrial design community for the edification and pleasure of members and other visitors to the IDSA website. If we have overlooked a particularly worthwhile book,...