The Central Ohio Chapter presents a December Section Event
A couple of months ago one of the designers at Design Central, an award winning innovation consultancy
You are invited and encouraged to attend the Columbus College of Art & Design Senior Thesis Show. The show will exhibit work by both the Industrial and Interior Design Departments. When: Thursday, May 5 ...
CALL FOR ENTRIES Where would designers be without paper? To broaden perspectives on our industry and our craft, the IDSA challenges you to create an original piece of art inspired by the role of paper in design.EXHIBITION & SILENT...
What's fun got to do with it? Three words...Friday Night Events
From an article on ColumbusUnderground.comGCAC Launches New & Improved ColumbusArts.comBy Walker | March 3, 2011 12:40pm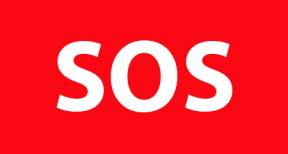 Hello Members,
Featuring: Columbus College of Art and Design (CCAD) and Ohio State University (OSU)Date: March 17, 2011Time: 7:30pm (Opening Reception starts at 7pm)Where: Canzani Center (60 Cleveland Avenue at East Gay Street; Second Floor)*We are in...
Please Join Us for the IDSA 2011 Mideast Conference. The conference is being held April 8-10 in Cincinnati, Ohio.