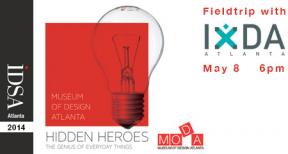 Please join us and the Atlanta Chapter of the Interaction Designers Association (IxDA) for a fieldtrip to the Museum of Design Atlanta (MODA) on May 8th, 2014.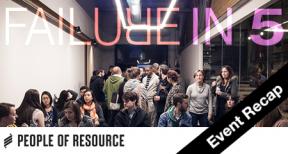 The new Atlanta Chapter leadership team is excited to kick things off, but first we wanted to share a quick recap of what we accomplished together in 2013.
That's a wrap - our Fourth annual Atlanta Design Outreach is officially in the books! The creativity and quality of thought this year was truly inspiring, and we could not be happier with the results and impact the program has...
On March 1, 2013 Kids II played host to industrial design students from SCAD, Auburn and Georgia Tech for a fast paced evening of portfolio reviews and networking that we call ATL Connect. This event is proving to be one of our chapter's...
As this year comes to a close and I reflect on the accomplishments of our IDSA chapter; the quantity of events and quality of engagement from the 2012 schedule now serve as a benchmark for our 2013 plans.I would like to sincerely thank our...
In 2010 the IDSA Atlanta Chapter initiated The High School OutReach Program with the goal of introducing high school students to the design process through sponsored design challenges. The nationally recognized program links...
September 20, 2012
Janke Studio Tour - Recap May 22, 2012
Entertainment Design Group July 25