On September 21 and 22, IDSA Atlanta conducted its 5th Annual Design Outreach effort, ADO5. High school students from all around Atlanta came to the Georgia Tech School of Industrial Design for the weekend design charrette.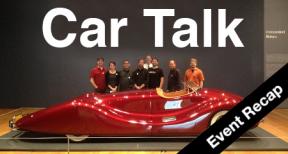 Thanks to David Lynn for sharing his experience, knowledge, and thoughts on all things automotive with the Atlanta Chapter on August 8th. We had the pleasure of seeing his automotive career through images and colorful stories that...
End your week on a high note and join us for an evening of design and speed! Ga Tech alumn and transportation designer David Lynn will share his experiences creating and testing some of the fastest cars the world has ever seen....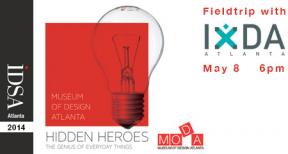 Please join us and the Atlanta Chapter of the Interaction Designers Association (IxDA) for a fieldtrip to the Museum of Design Atlanta (MODA) on May 8th, 2014.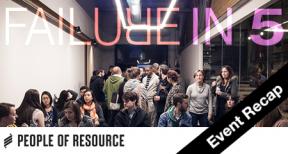 The new Atlanta Chapter leadership team is excited to kick things off, but first we wanted to share a quick recap of what we accomplished together in 2013.
That's a wrap - our Fourth annual Atlanta Design Outreach is officially in the books! The creativity and quality of thought this year was truly inspiring, and we could not be happier with the results and impact the program has...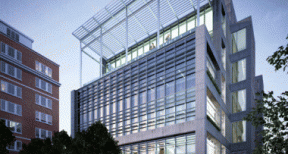 What do you think of when you think of the Atlanta design community? If you think of someone or something you don't see on this list, please email Claudia Rebola Winegarden so we can update this living snapshot of the design firms,...
On March 1, 2013 Kids II played host to industrial design students from SCAD, Auburn and Georgia Tech for a fast paced evening of portfolio reviews and networking that we call ATL Connect. This event is proving to be one of our chapter's...
We have gathered this collection of books on topics of interest to the industrial design community for the edification and pleasure of members and other visitors to the IDSA website. If we have overlooked a particularly worthwhile book,...