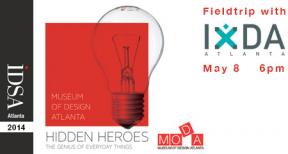 Please join us and the Atlanta Chapter of the Interaction Designers Association (IxDA) for a fieldtrip to the Museum of Design Atlanta (MODA) on May 8th, 2014.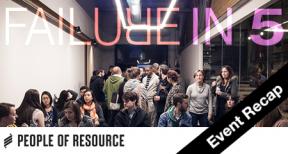 IDSA Atlanta is once again partnering with Kids II and the student chapters from SCAD, GA Tech, and Auburn to host a night of portfolio reviews at Kids II's Buckhead headquarters. ATL CONNECT is becoming a banner event for our...
Failure in Five will explore failure as a catalyst for learning and creativity. Accepting failure as part of the creative process can foster a new level of empowerment and innovation. We will hear what failure means for...
The new Atlanta Chapter leadership team is excited to kick things off, but first we wanted to share a quick recap of what we accomplished together in 2013.
That's a wrap - our Fourth annual Atlanta Design Outreach is officially in the books! The creativity and quality of thought this year was truly inspiring, and we could not be happier with the results and impact the program has...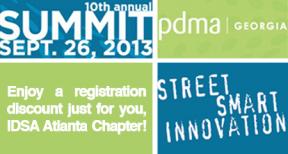 Our good friends at the Georgia Chapter of the PDMA (Product Development and Management Association) are extending a registration discount to Atlanta Chapter IDSA members for their upcoming Summit on September 26, 2013...once again held at...
PROJECT HISTORY:
Please join the IDSA Atlanta Chapter as we explore the future through the eyes of some of Atlanta's top designers. We have invited a wide range of designers with backgrounds in ID, UX, IX, Education, and everything in between to...